Rev. Mark Stromberg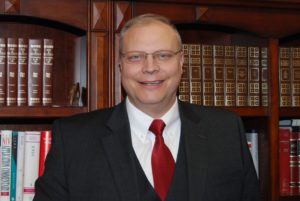 I am a native Montanan, growing up in the shadow of Glacier National Park. I attended Montana State University and Evangel College where I met my lovely wife, Krista. We married in 1987, and God has blessed us with three beautiful children. I am very blessed in that I find great pleasure in fulfilling my duties as a husband and father.
I was ordained to the Ministry of the Word in March, 2003, and prior to serving as a United Reformed minister, I pastored in the Assemblies of God for twelve years. As a result of reading and studying the Bible, I became Reformed. Based on my newfound beliefs and my theological convictions, I consequently moved my family to Escondido, California, where I attended Westminster Seminary. This was a great blessing for my family and me, for which I am eternally grateful.
Prior to accepting the call to the Lynden URC, I pastored the United Reformed Church in Belgrade, Montana, for ten and a half years. I am very thankful that the Lord has provided me with a great passion for ministering the Word and the sacraments to those under my care.
In my free time I enjoy spending time with my wife and children. As a family we enjoy all kinds of water sports, downhill skiing, reading aloud, watching movies, and our annual Thanksgiving backyard football game. I also enjoy fishing. I am an avid reader, particularly in the areas of history and theology, but my real passion is for God's Word and preaching Christ.
–Pastor Mark Stromberg
Rev. Mark Vander Pol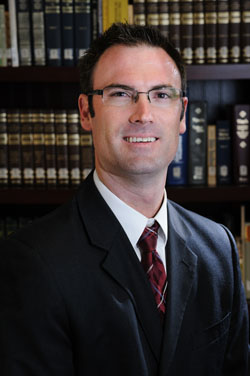 I was installed as Pastor of Congregational Life here at Lynden URC in April 2016.  I received my M.Div. from Westminster Seminary California and I have a B.A. in Chemistry with a minor in Biology from Trinity Christian College.  I was ordained to the ministry of Word and Sacraments in February 2014 and I previously served as an Associate Pastor at Christ URC in Santee, CA.  I have previously worked at Argonne National Laboratory near Chicago as a Radiochemist, as Webmaster for White Horse Inn, and as an Analytical Chemist for Air Products and Chemicals near San Diego.As a pastor, I love to teach and preach God's Word showing people the grand drama of redemption which has its focus always on the perfect work of our Savior Jesus Christ.  In my role here at the Lynden URC, I have the privilege of ministering to the saints and being an extension of the regular preaching ministry in my visiting and counseling those in particular need.
I am married to my wonderful wife, Michelle, and together we have two beautiful children.  When we are not working or serving the church we love to be outside enjoying God's beautiful creation camping or hiking (especially in the mountains!).
–Pastor Mark Vander Pol